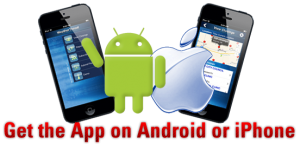 We have been (proudly) closing schools down since 2004 in states such as Nebraska, Kansas, Iowa, Colorado, South Dakota, and about a dozen other states.
View current school closing media participants.
Thousands of factories, churches, organizations, businesses, schools, colleges, and communities use the WeatherThreat network to instantly notify all their local media of closings, cancellations, and other urgent announcements.For the past eight years, WeatherThreat.com has been the preferred closings system for much of the United States. We have worked with several of the largest media organizations in the country as well as countless "tiny" stations and schools of all sizes and locations.Both our free and paid school closing services are aimed at groups of media that want to share closings among each organization's overlapping coverage areas. Additionally, the end user consists of the schools, businesses, and other organizations who will be entering most of these closings using their individual accounts. It is the listeners, readers, and viewers who then ultimately absorb that information through your websites, TV crawlers, and other routes of syndication.
Request an account or more information.
Mobile Application
WeatherThreat.com creates one centralized source for school closings and other user-submitted alerts in the United States. WeatherThreat has now released it's mobile application for alerts and notifications of closings for schools, businesses and events through our system. Getting notified of a closing or cancellation and getting that information about postponed events in made easier by WeatherThreat's mobile application. We released our mobile closings application to both Android and iOS markets. For more information please visit our mobile application page.
WeatherThreat Media Participants